A company successfully developed a machine equipped with a UV sanitizer that automatically disinfects shopping baskets at specific intervals.
The device reinforces precautions against the transmission of COVID-19, at the same time, advocates for safety while shopping. It is capable of sterilizing 60 baskets in only 12 minutes.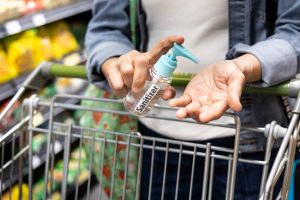 Once powered on, the machine will lift each basket while thoroughly disinfecting it all around using UV light.
At Aeon stores, employees had been sterilizing each basket by wiping them down one by one. However, the total number of used baskets is about 10,000 per day at large outlets. Manually sanitizing baskets can be taxing, so this invention greatly helps shop employees and shoppers alike.
The machine was developed with a manufacturer based in Kyoto. Several stores in Saitama prefecture and Kyoto have already had this device installed. They are projecting this machine's installation to be expanded to 14 more stores by the end of the year.