Table Of Content
FACTS TO KNOW ABOUT ULTRAVIOLET LIGHT GERMICIDAL UV
HOW IS UVC BEING USED AROUND THE WORLD?
HOW DOES UV DISINFECTION WORK?
WHAT ARE THE KEY BENEFITS OF DISINFECTING AIR AND SURFACES WITH UV LIGHT, AS OPPOSED TO CHEMICAL CLEANING METHODS?
USING ULTRAVIOLET LIGHT GERMICIDAL UV FOR SAFETY IS AN EMERGING TECHNOLOGY
Ultraviolet light germicidal UV technology is being well utilized around the world as the primary disinfection weapon not just in medical settings but recently, also in commercial establishments. Its power to decontaminate surfaces, water, and air has been a great help to reduce the risk of transmission of infection. Meanwhile, specialists have been doing their best to spread as much helpful information as they can to help educate the masses about the capabilities and possible risks of this technology. The main issue about UV technology as of today is the general public's lack of knowledge when it comes to which type is best suited for sanitation and the possible harm it could cause if not properly used.
FACTS TO KNOW ABOUT ULTRAVIOLET LIGHT GERMICIDAL UV
Not all Ultraviolet rays are created equal. Some can be more damaging to humans, some do not have germicidal qualities, and some are only advised to be used by professionals. If you have been planning to get a UV lamp for yourself, read on to know the factors and hazards before deciding which one to go for.
WHAT TYPE OF UV RAY IS THE BEST FOR COMMERCIAL AND PERSONAL USE?
Most, if not all, UV disinfecting systems use UVC as the main source of sanitation power. UVC has been proven to be one of the most effective sterilizing technology in this age. However, it can be harmful to humans if not properly used. UVC is capable of getting through human skin and causes skin cancer. It can also cause eye cataracts.
Fortunately, there has been a new development to this technology. Scientists were able to develop a UVC with a dosage enough to inactivate pathogens but at the same time safe for humans to use regularly. This new innovation is called far-UVC.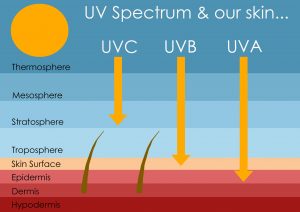 What are the dangers of UVC?
A high dosage of UVC rays can cause intense burns, chronic eye damage, and worst: skin cancer. All UVC devices are made differently from one another. It is imperative that you know everything about your UVC device, including the UV dosage of the light source, how long does one sanitation round take, and how far does the surface or object you are sanitizing have to be from the light source. It is strictly recommended to follow the manufacturer's instructions and specifications to avoid any injuries.
HOW IS UVC BEING USED AROUND THE WORLD?
Here are some stories we found about how UVC is being used as the primary sanitation system in some establishments around the world.
A RESTAURANT CHAIN LOCATED ACROSS THE US USES A UV SANITATION SYSTEM INSTALLED IN THEIR AIR CONDITIONING VENTS
The chain spent around $500,000 on this new system that utilizes ultraviolet light germicidal UV to decontaminate surfaces and the air via the air-conditioning vents. At the end of the day, once the diner closes, ultraviolet light powers on to inactivate any remaining microbes and pathogens on surfaces and in the air. In the meantime, the staff uses a handheld UV sanitizer to sterilize surfaces like tables and workstations throughout their shift. This is only an addition to the traditional process of cleaning, like wiping the tables and mopping the floors.
The management said that they consider this system to be an excellent investment to help both their staff and patrons alike feel safe while in their restaurants. The installation was done by a company called Veteran LED.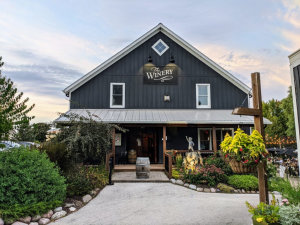 A RESTAURANT IN WISCONSIN USES FAR-UVC TECHNOLOGY
The first restaurant in the US to take advantage of the sanitation quality of far-UVC is located in Wisconsin; it is called The Blind Horse Winery & Restaurant. As mentioned earlier, far-UVC is safe for humans to be around. It provides real-time mitigation of possibly harmful and infected pathogens and viruses.
The device works by inactivating airborne pathogens and microorganisms that linger on surfaces. A total of eighteen UVC light bulbs will be mounted on the ceiling of the dining and bar areas of the restaurant, blending in well with their atmospheric lighting.
The management of The Blind Horse Winery & Restaurant said that he is hopeful that this could be the start of a new standard for all bars and restaurants across the country. They could not have been more proud that they are the first business to utilize this technology.
SUBWAYS IN LONDON INSTALLED GERMICIDAL UV LIGHT ON ESCALATORS
More than 200 ultraviolet light germicidal UV sanitizers have been successfully installed on a total of 110 London Underground escalators after a trial period that went on for six weeks. The trial's conclusion was that the disinfection levels on the handrails of the escalators had raised to at least 50% more. As of now, they are in the process of fitting the rest of the escalators on their network with the ultraviolet germicidal UV system.
The system was developed to supply the Transport for London's (TfL) current large-scaled virus disinfection efforts.
Ultraviolet light
germicidal UV is directly connected to the escalator's handrail, killing all microbes and viruses that come in contact with it.
TfL's large-scaled virus disinfection efforts across the transport network include the use of hospital-grade cleaning substances that kill viruses and bacteria on contact and provide ongoing disinfection.
HOW DOES UV DISINFECTION WORK?
UV disinfection is effective in destroying bacteria. In the UV spectrum, it will emit radiation that is absorbed by the DNA of living cells and destroys their structure. You can use this type of radiation to kill microorganisms within seconds.
When the UV irradiance is high enough, UV disinfection can be a reliable and environmentally-friendly method of eliminating the need for chemicals. Microorganisms cannot become resistant to UV radiation.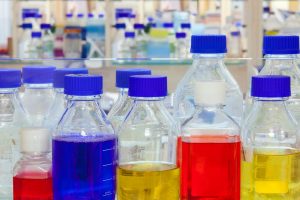 WHAT ARE THE KEY BENEFITS OF DISINFECTING AIR AND SURFACES WITH UV LIGHT, AS OPPOSED TO CHEMICAL CLEANING METHODS?
If you are aware of the problem humanity has about some bacteria resisting current antibiotics, then you probably know about conventional antimicrobial disinfectants and agents having dire consequences. The evolution of these antibiotic-resisting bacteria has become a severe problem in the health industry.
Contradicting traditional sanitation methods, Ultraviolet light germicidal UV sanitation is unique in a way that it inactivates microbes physically. Thus, making it impossible for the pathogen in question to build an immunity to it. This is a significant factor, especially in assisted living facilities and hospitals.