The world came to a pause in 2020. People holed up at home for far longer than they usually would. At first, it was exciting. What to do with an infinite amount of time in our hands? So many ideas came to mind!
As days, weeks, and eventually, months roll by; the future started looking dim. The end of the tunnel is still not in sight. Boredom mixed with hopelessness and the feeling of uncertainty eventually took its toll and brought spirits down. Plans to find a new hobby and start working out morphed into no shower pizza parties and extended Netflix marathons.
Fret not! With the earliest projection for a vaccine being not until mid-2021, you still have plenty of time to get yourself together. What more comfortable way to start than to shop for things that will make your change a tad bit easier?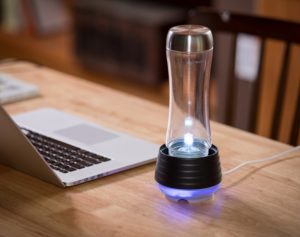 Klistem Portable Multifunctional Sterilizer
Bringing a big bag of cleaning products everywhere you go is so last year. Now, all you need to clean your necessary belongings is Klistem Portable Multifunctional Sterilizer. It effectively kills all bacteria that causes sickness and foul odors in only 90 seconds! Not to mention its portable design that comes in handy. Now, you can take good care of your personal hygiene wherever, whenever!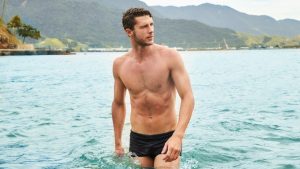 Fjord Long-Wear Underwear
In the apocalypse, we won't have the time and opportunity to pack our bags or worry about what we're wearing. We won't even have the time to change our underwear! But that's one less worry for us now that Fjord Long-Wear Underwear is here. Now, you can go without changing your underpants for weeks and not stink. It is made of HercFiber, which is a highly absorbent and comfortable material. Of course, you can change and wash them every day if you really wish to. But you won't get the need to once you experience how effective they are.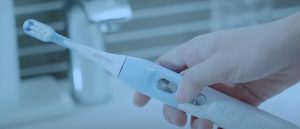 Bestek M-Care IV Light Electric Toothbrush
Have you ever thought of how much germs and bacteria your toothbrush harbors, sitting in your bathroom cupboard day in and day out? The creator of Bestek M-Care UV Light Electric Toothbrush has, and honestly, we cannot be thankful enough. This gadget's UV capability can eliminate 99.9% of the germs that camp on your toothbrush before you put it in your mouth. It has three different brushing modes to suit your brushing needs. It also comes with three other brush heads to accommodate different preferences. With its Smart Timer feature, you're sure to brush your teeth efficiently and effectively.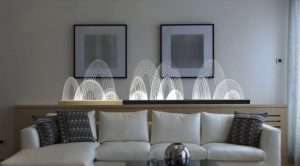 Guilin Lampscape Air Purifier
This gadget does not only purifies the air in your home completely, but it also serves as an art decor! The Guilin Lampscape Air Purifier is equipped with photocatalysis technology that kills pathogens, molds, and odor-causing bacterias in the air. They can be easily moved and placed wherever you need air purification.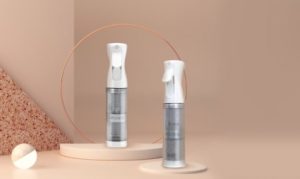 Silveray-III Eco-friendly Sanitizer
If you want to achieve a spotless, clean-smelling home but worry about all the chemicals in deodorizers and cleaning agents, then Silveray-III Eco-friendly Sanitizer is for you! This gizmo is harmless to nature, and even to humans too! You only need to put filtered water in the can, and then you can finally use it to start sterilizing and killing germs and bacteria living on the surfaces of your house. It is safe to use around kids and pets alike!