After a few months of stay-at-home orders and regional lockdowns as a way to flatten the Covid-19 curve, local and air travel have finally begun to pick up once more. Besides the mandatory Covid-19 travel essentials like disinfecting wipes, disposable gloves, and face coverings, we listed five other things that will help keep not just you, but your items too, sterilized and safe during your travels.

Touchland Power Mist Sanitizer
Keeping an ample amount of sanitizer at hand during your travels is a must. Managing to keep your hands clean while on-the-go is not an easy feat, but it is the primary step to maintaining your safety and ensuring your health. In comes Touchland's Power Mist, it comes in a small spray bottle that is TSA-approved, it is paraben-free, and it does not leave a sticky feeling after use.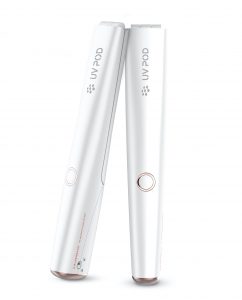 UVPOD's X5 UV-C Foldable Sterilizer Wand
UVPOD's X5 UV-C Foldable Sterilizer Wand will make sure all the surfaces you need to come in contact with are safe and germ-free. You can sterilize anything before touching it in a single press of a button. It can eliminate up to 99.9% of disease-ridden pathogens.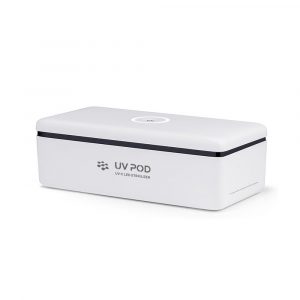 UVPOD's S2 Household LED UV-C Sterilizer Box
Your smartphone will be in your hands most, if not all, of the time, so it is vital to maintain its sanitation. With UVPOD's S2 Household LED UV-C Sterilizer Box, you can sterilize your phone and other small items like your keys or glasses while on the road.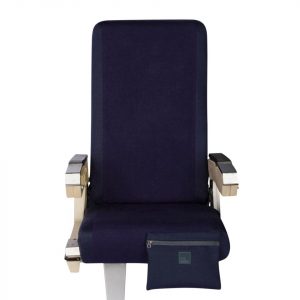 NiceSeats Seat Cover
NiceSeats seat covers are made for use in public transportations – be it a bus, train, or airplane, you may use this reusable seat cover to make sure you're free from bacteria. These seat covers have their own seat pockets that you can use to keep your items safe.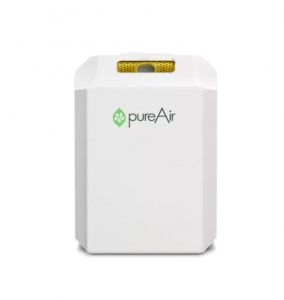 GreenTech Environmental pureAir Solo
pureAir Solo is a portable air purifier. It creates a space with clean air for up to 4 feet. Just put it around your neck, and it will lessen your risk of contracting pathogens.
Of course, the best way to stay safe is to stay at home. But if you must, for personal or business reasons, stay vigilant and keep protected! Safe travels!